It's symbolically fitting that Dan Hill has a fierce passion for long-distance running. He runs daily, reads all the running magazines he can find, and even writes for them. "People like me and you work really hard at what we do, so running is this wonderful hobby for some of us. We are in a very hyper-competitive world, so reading about your hobby, running, is very relaxing."
When this famed singer/songwriter first burst onto the music scene in Toronto in the mid'70s, it looked like his career might be more of a sprint than a marathon. Showing great resilience, however, Hill has weathered numerous career (and financial) ups and downs. At 56, he is not just surviving but thriving creatively.
Hill recently chatted with WORD at the lovely old house in The Beaches he has called home for over two decades. In our extensive interview he proved every bit as candid and honest as in his songs and, most recently, his highly-acclaimed and best-selling autobiography, I Am My Father's Son.
Hill is arguably the most
commercially successful African-Canadian artist ever.
International sales of his recordings have exceeded 100 million, and he has scored multiple hit singles, platinum albums, five Junos and a Grammy award. In recent years, his primary success has come as a songwriter whose work has been covered by such superstar artists as Celine Dion, The Backstreet Boys, Alan Jackson and Reba McEntire, as well top-selling American acts like 98 Degrees, Mark Willis, and Michael W. Smith. The walls of his basement music room are filled with plaques marking platinum-selling albums, but you get the sense Hill spends far more time writing songs here than basking in the glow of past glories.
There's plenty to talk about these days. Writing I Am My Father's Son fired up his creative muse, inspiring him to write and record the first new solo album he has released since 1996's I'm Doing Fine. Intimate is a strong and musically varied collection of songs comprising new originals, versions of his songs that were hits for other artists, and a re-working of his biggest-ever song, "Sometimes When We Touch, " one of the most-played songs in pop history.
Hill expects the album to follow a similar sales pattern to his book. I Am My Father's Son is selling better now than when it came out in February 09 and I believe my CD will continue to sell over time, as opposed to the regular quick pop thing. Not to compare myself to my brother Lawrence, who is a brilliant writer, but-even his Book Of Negroes didn't really start selling for 18 months. Now it has sold over 400,000 copes in Canada at a time when people said black fiction doesn't sell."
Dan calls writing his book, a self-described "memoir of love and forgiveness," a cathartic not commercial exercise. It's in large part a memoir of his complicated and oft-fractious relationship with his father, Daniel Grafton Hill 111, a towering figure termed "Canada's father of human rights" and the first head of The Ontario Human Rights Commission.
After a long struggle with diabetes, Daniel Hill Snr. died in 2003. "I was devastated then", recalls Dan. "I tried to write songs to heal my pain, and for the first time in my life I couldn't write. I then had an epiphany. I was writing all my life to get his attention and approval. Now that he was dead I couldn't get that anymore. It just hit me, 'I'm going to write a book.' Then I was lucky, as I stumbled across several hundred of his letters, and I thought it could be amazing. If I'd thought people would read it I'd never have been able to write it. I'd go 'ohmigod I can't believe I'm writing about my dad punishing me for not delivering a sperm sample.' That's a pretty revealing and intense chapter."
Of course, revealing and intense are also hallmarks of his writing style. Dan Hill cut his musical teeth on the Toronto folk coffeehouse scene, but his songs were never really accepted by that community. "In terms of my peers the white folkies didn't get it. They hated me," Hill recalls with a chuckle. "I'd hang out with [folk icon] Stan Rogers at a folk event in the Yukon and he'd say to my face he hated my music!"
The public did respond, though, most notably to Hill's sentimental ballad "Sometimes When We Touch." A huge international hit for him in 1977, it has been covered by countless artists since, including Tina Turner, Rod Stewart and Tammy Wynette. It's largely responsible for the image many have of Hill as, in his own words, "a wimp," but he takes satisfaction in the fact it's a favourite song of many boxers.
Hill explains that "the first group of my peers to embrace me were the black r n b singers. George Benson, Kool and The Gang, Donna Summer, Tina Turner etc. They didn't think it was strange for a guy to be emotional. SamCooke was emotional! There is a tradition. No-one accuses Lionel Ritchie of being emotional but they tease Barry Manilow. Because I have come out of both worlds, the black and the white [Dan's mother is a white American], I can say with authority that the attitudes and behavior that is acceptable in WASP culture is very different than in black culture."
Writing a book, releasing a new album, and a beefed-up performance schedule have all been made possible by Hill's success at what he terms "my day job, songwriting. I'm never going to make the kind of money as a recording artist or performer or author or writing articles for Macleans-that I make if I bang out a song that gets onto a Celine Dion album. What that does is free me up to perform, because I like performing, or to write a book cos I want to write a book. I can write for Canadian Runner or about Africville in The National Post and I say 'don't even pay me.' The songwriting career has liberated me to do that."

"Luckily it's a day job I really love," he says. "I spent June 4th hanging out with [boxing superstar] Manny Pacquaio in New York, talking about the possibility of doing a remake of 'Sometimes When We Touch' before he has a big fight in November, and me singing in a cameo role. That's my day job, still working my song catalogue like a shoe salesman! When you strip it all down, it's not that romantic. Peddling your songs like any other merchant."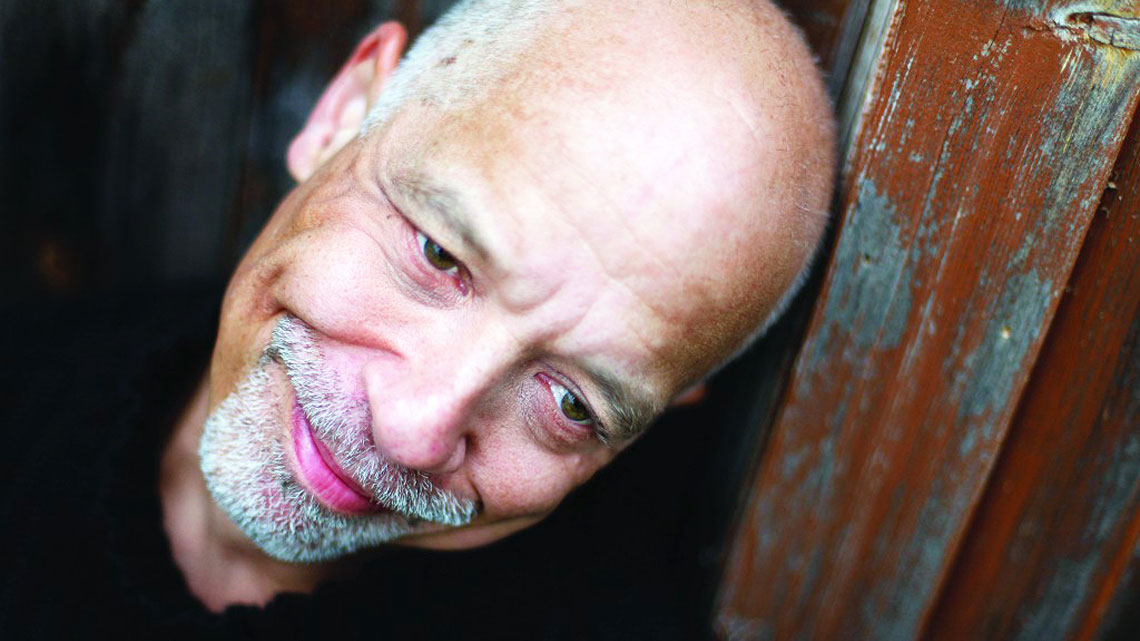 Hill's versatility as a songwriter has been crucial to his success, and his songs have become hits for country, jazz, pop, r 'n b and Christian artists. "I love that 'Are You Ready', a song I wrote with Paul Quarrington [the late author/musician was one of Hill's closest friends] was praised in an alternative column in The Toronto Star. Then I'll write the song 'Human Spark' with a Christian artist, Michael W. Smith, then jazz songs with Joe Sealy. It is important to say fresh. Then, when you write by yourself you have all these different influences to work with. From Donna Summer and George Benson to [Nashville hitmaker] Keith Stegall, there's a wonderful myriad of influences and there's no way that won't come through your fingers and onto the keyboard. Without the experience of interfacing with these people, my musical career would have been over after a couple of big albums in the '70s."
Dan Hill's creative career is far from over. Long may he run.
Intimate is available via www.danhill.com.
Photos courtesy of: Dan Hill