For the past 12 years, the TD IRIE Music Festival has built a great reputation for showcasing music and dance from the African-Canadian/Caribbean diaspora. And while reggae music is the backbone of the festival, dance continues to be an integral component.
Dance Immersion's Summer Dance Showcase remains a highly anticipated program featured at the TD IRIE Music Festival in Toronto annually. It is the product of a successful partnership with dance Immersion — a dance umbrella organization whose mandate is to present the dances and dancers of the African diaspora.
According to Vivine Scarlett, acclaimed dance choreographer and founder of dance Immersion, the hour-long showcase is designed to showcase various styles and to whet people's appetite for dance. Along with this year's showcase is a special dance workshop open to the public. Please check the festival's website for details at www.iriemusicfestival.com.
Below are some dancers to perform at TD IRIE Fest 2015
Inica Dance Industries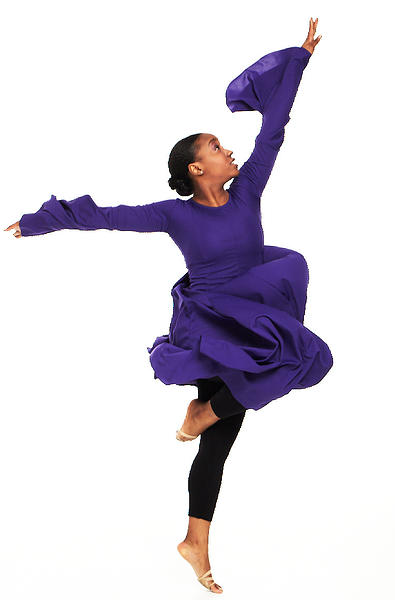 Inica Dance Industries is an instructional dance company, and dance administration provider based in the heart of Toronto Canada.
Unique in it's structure, I.D.I provides elite dance instruction, workshops, performance demonstrations, and mobile services facilitated by industry professionals. I.D.I is dedicated to the education, performance, and professional development of Dance Artists.I.D.I proudly administers diverse dance programs to students, and teachers wishing to further develop their craft. Recreational, and professional classes are available to both children and adults.
Our exceptional faculty provide training, and artistic advisement to ensure that our students, and clientele encounter an educational experience of the highest caliber. I.D.I functions to promote an uplifting atmosphere which encourages positive engagement, and creative inspiration. I.D.I provides leading professional instruction, and entertainment in the disciplines of Jazz, Tap, Ballet, Hip hop, Acro, Liturgical, Contemporary, Modern, Ballroom, Aerial silks, Musical theatre, and West African movement.
The promotion of the healthy lifestyle of Dance Artists is important to the I.D.I Faculty. We are pleased to serve the dance community by providing confidential, Mental Health Counselling services via our Counselling department, to dancers in need of personal guidance and emotional support. At I.D.I we are dedicated to developing strong Dance Artists, and enabling fellow dance institutes to recognize their greatest potential.
EDIFY Dance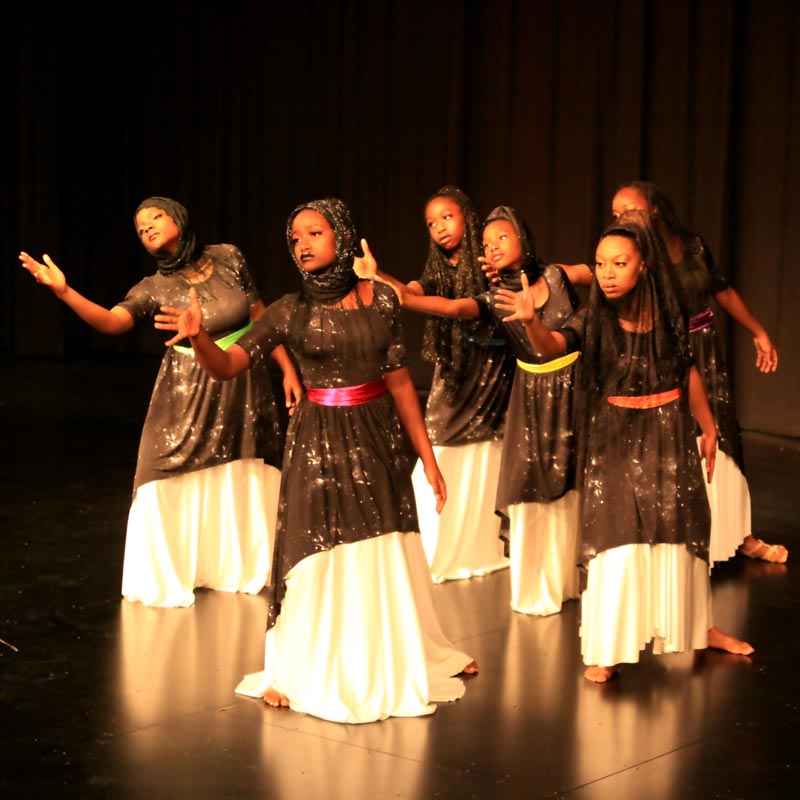 EDIFY: Elite Dance Initiative for Youth is a new dance program geared to train dancers who are serious about the performing arts. The performance team includes dancers' ages of 13years and up. The students work with various professional dance artists who not only facilitate classes but who dance with the students during major performances. This bridge of bringing serious teens together with working professionals allows the continuity of dance arts to be magnified for the future of dance and the students who want to work as dance professionals later on.
EDIFY is an interpretive dance group with its main focus on a creative fusion of various dance styles. Under the creative direction of Stacy-Ann Vassell, the group works in disciplines such as jazz, tap, contemporary, modern, lyrical and Afro-Caribbean dance styles. Mime is also used as an interpretive dramatic form.
Harambee Dance Company (USA)
In Swahili Harambee means "let us pull together". Harambee Dance Company pulls together the essence of African and African-American dance and music presenting it from an innovative and exciting new contemporary perspective.
Artistic Director and resident choreographer Sandella Malloy has developed a high-energy repertoire that pulls together African-based movement, modern dance forms, live percussion and original music, and vibrant costumes into captivating performances reflecting the majesty of the African Diaspora.
In 1992 husband and wife team Sandella and Frank Malloy founded Harambee Dance Company in Charleston, South Carolina. Charleston was one of the largest ports of entry for African slaves and remains the heart of the Gullah traditional, which is a blend of African and western cultures. The couple relocated to New York City in 1996 and Harambee Dance Company brought its own unique blend of traditional African dance vocabulary, modern dance and contemporary themes to the tri-state area. Harambee Dance Company incorporates the traditional and contemporary to create a new style of African Dance. The company's enlightening and thought provoking presentations challenge audiences to expand their perception of dance. These are "moves" that touch the soul, and are designed to build and strengthen a greater understanding of our diverse American cultural heritage.
Ngoma Ensemble
NGOMA is an ensemble of performers who capture the essence of their cultural heritage through drum with a distinctive new vibe. Ngoma is committed to honoring their ancestry through the dynamic presentation of drum pieces that educates, empowers and embraces the majesty of African Heritage.
Formed in 1995 this is the second generation of this ensemble who have been provided with opportunities to perform compositions arranged by alumni members of the ensemble. Ngoma members range in ages from 5 to 14 with a mandate to further develop the education of their art, heritage and global leadership.
The ensemble works out of the Driftwood Community Centre where drum instructions is provided in Toronto's Jane and Finch community.