VOICES AT THE 35TH ANNUAL IAJE CONFERENCE
TORONTO THURS., JAN. 10, 2008
Larry Paikin – volunteer Hamilton All-Star jazz band

He was an honorary patron of the HAJB which meant a lot to us. Especially when the kids went over to Montreax to play in about 14 venues where Oscar was our patron saint. We remember the work that he, Ray Brown and Phil Nimmons did as teachers. We all miss Oscar. He was the giant.

Steve Paikin – host The Agenda on TVO

I think what I'm going to remember about OP is that despite it all, despite the ridiculous amounts of racism he had to deal with in his life he ended up on a postage stamp. We don't do that for just anybody. He was a spectacular force in Canada one of our great exports around the world, and I thought it was very neat that lived in Mississauga. He just felt comfortable in Mississauga. If there's a bittersweet element to this it's that like most Canadians who achieved greatness he's not as well loved at home as he is abroad. But that's kind of typical.

Andrew Scott – jazz guitarist, editor CODA magazine, teacher at Humber College, University of Guelph and York University

Oscar Peterson was certainly my introduction to jazz music by way of my mother. She used to play all his records from the London House in Chicago and all the great trios he had with Barney Kessel on guitar, Herb Ellis on guitar, Ed Thigpen on drums and of course Ray Brown. Certainly meant a lot to me just in terms of his virtuosity the wonderful way he had with a ballad how he always had a sense of joy humour in everything he did musically. I got to meet him once and it was a big thrill.

Josh Jackson – WBGO, Newark

There are so many great things about Oscar. His association with pianist Art Tatum. His 1949 concert for Jazz at the Philharmonic where he was literally introduced to America.

Jerry Toulson - University of Louisville

My fondest memory of Oscar Peterson is the trio recordings that he did with Ray Brown. The man is just awesome. It's incredible to hear the musicality of that group in a trio setting.

Nick "The Brownman" Ali – trumpet player

Oscar Peterson is the cornerstone of the jazz community. Without him a lot of the Canadian jazz community wouldn't have grown to what it is and we miss him dearly.

Eddie Bullen – piano player

I was hanging out with Stevie Wonder 4-5 weeks ago and all he talked about was Oscar Peterson and he wanted to meet Oscar Peterson so myself and another friend had to figure out how to get to Oscar Peterson and we were able to get Stevie over to Oscar's house. I didn't get to go but the story is that he got into the door and kissed Oscar Peterson's hand.

Martin Taylor – jazz guitarist. Awarded MBE in 2002 from Her Majesty, Queen Elizabeth II. Has won Best Guitarist at the British Jazz Awards, 11 times
I met Oscar Peterson on several occasions, first when I was working with (famed French jazz violinist) Stephane Grappelli. But the last time I saw Oscar, he was working in Tokyo as was I and he was playing at the Bluenote, I went along and saw Oscar cause I hadn't seen him in a long time. And this was after he had the stroke. And he came on the stage, they had a wheelchair for him, and he sat down and he played and it was such a beautiful evening with beautiful music. I'd seen him play many times before at Ronnie Scotts in London and various other places and doing all those amazing things. He was playing more sparse, more sparse than before. But he just played so beautifully. He was a man so full of music and we all miss him.
I was extremely saddened when I heard that Oscar had passed away. It was a shock. I knew he hadn't been well for a long time it was still a terrible shock. It's always horrible when the jazz community loses one of our family. And it's like losing your favourite uncle. It was horrible that he passed away. God bless him and I'm sure he's enchanting the angels.

Darlene Hendrickson - freelance writer, event coordinator

Sad to hear that he passed. He's going to be missed. He left a really large legacy with regards to jazz music, never mind Canadian music. I know so many people who worked with him, learned from him. Played with him.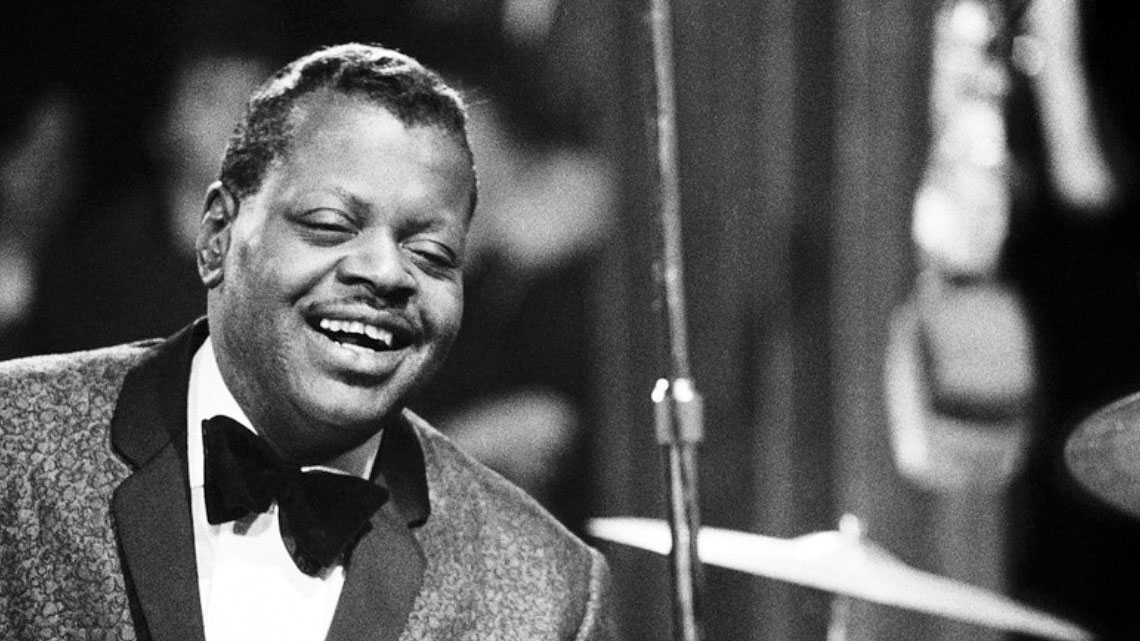 OTHER QUOTES
Ray Charles

Oscar Peterson is a motherfucking piano player!

Tony Grace - drummer & music producer

Oscar's star is still rising and as we continue listening he just becomes greater and brighter, stronger and clearer, deeper and sweeter.

Rudy Blair - Entertainment Reporter, 680 News Toronto

Oscar Peterson was a genius, a great performer and a musical architect. A humble man who made us believe there is no such thing as boundaries.

Gloria Martin - Entertainment Editor, 680 News Toronto

"Oscar Peterson was simply the best. His biography reads like a history of jazz filled with characters like Duke Ellington, Louis Armstrong and Ella Fitzgerald. What also touched me the most, speaking with him years ago, was his work as a champion for children. He believed good music could change their lives for the better. In that too, he was brilliant."

Wes Williams - aka Maestro Fresh Wes

Oscar was a great inspiration to me. the fact that he was a brother born and raised in Canada and reached international acclaim is an incredible accomplishment. I got the opportunity to meet him at the UMAC awards and shook his hand. It's always a challenge to get national recognition as a black artist coming out of this country but to know that Oscar did his thing back in the 1950's , and the fact that he was the recipient of so many international awards, will never be forgotten Oscar Peterson is the epitome of the title 'national treasure'.

Jeff Ulster – Senior Producer, CBC TV

Oscar Peterson is the reason I fell in love with jazz. The world is a better place because of his music, which will live on forever.

Larry LeBlanc – Veteran Canadian music journalist

Oscar was my link to such jazz pianists as Art Tatum, Teddy Wilson, and James P. Johnson who each influenced him in his early days. From listening to his recordings dating from his 1940s RCA recording of "Sheik of Araby" (I still have a 78 rpm copy) to his "A Night In Vienna" DVD in 2003, I remain in awe of his musicianship. He was also, of course, a significant composer with his "Canadiana Suite" being his master work.

Cover Photo courtesy of: Anancy Magazine
Photo courtesy of: Jazz Piano