For two years running, the top 20 actors nominated for the industry's highest awards have all been white. This lack of diversity has erupted into a firestorm on social media and all major media. Oscar So White hash tag became a trending topic — again for the second year in a row. Several worthy films and actors were overlooked. Mexican born director, Alejandro G. Iñárritu was the only non-white nominee in a major category for the movie, The Revenant. Not exactly the culturally diverse result that some would expect in 2016 given the possibilities. We gathered the comments of several actors, directors,  producers and the president of the Academy Awards on this raging debate.
CHRIS ROCK, Host of the 2016 Oscars
The #Oscars. The White BET Awards. https://t.co/8qjLR0uysI
— Chris Rock (@chrisrock) January 15, 2016
SPIKE LEE, Director
"I Would Like To Thank President Cheryl Boone Isaacs And The Board Of Governors Of The Academy Of Motion Pictures Arts And Sciences For Awarding Me an Honorary Oscar This Past November. I Am Most Appreciative. However My Wife, Mrs. Tonya Lewis Lee And I Will Not Be Attending The Oscar Ceremony This Coming February. We Cannot Support It And Mean No Disrespect To My Friends, Host Chris Rock and Producer Reggie Hudlin, President Isaacs And The Academy. But, How Is It Possible For The 2nd Consecutive Year All 20 Contenders Under The Actor Category Are White? And Let's Not Even Get Into The Other Branches. 40 White Actors In 2 Years And No Flava At All. We Can't Act?! WTF!!
It's No Coincidence I'm Writing This As We Celebrate The 30th Anniversary Of Dr. Martin Luther King Jr's Birthday. Dr. King Said "There Comes A Time When One Must Take A Position That Is Neither Safe, Nor Politic, Nor Popular But He Must Take It Because Conscience Tells Him It's Right". For Too Many Years When The Oscars Nominations Are Revealed, My Office Phone Rings Off The Hook With The Media Asking Me My Opinion About The Lack Of African-Americans And This Year Was No Different. For Once, (Maybe) I Would Like The Media To Ask All The White Nominees And Studio Heads How They Feel About Another All White Ballot. If Someone Has Addressed This And I Missed It Then I Stand Mistaken.
As I See It, The Academy Awards Is Not Where The "Real" Battle Is. It's In The Executive Office Of The Hollywood Studios And TV And Cable Networks. This Is Where The Gate Keepers Decide What Gets Made And What Gets Jettisoned To "Turnaround" Or Scrap Heap. This Is What's Important. The Gate Keepers. Those With "The Green Light" Vote. As The Great Actor Leslie Odom Jr. Sings And Dances In The Game Changing Broadway Musical HAMILTON, "I WANNA BE IN THE ROOM WHERE IT HAPPENS". People, The Truth Is We Ain't In Those Rooms And Until Minorities Are, The Oscar Nominees Will Remain Lilly White. "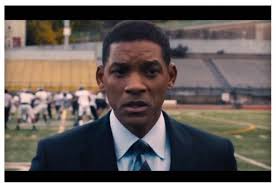 JADA PINKETT-SMITH, Actor
"I can't help but ask the question: Is it time that people of color recognize how much power [and] influence we have amassed that we no longer need to ask to be invited anywhere? Have we now come to a new time and place where we recognize that we can no longer beg for the love, acknowledgment or respect of any group? The academy has the right to acknowledge whoever they choose. To invite whoever they choose. And now I think that it's our responsibility now to make the change. Maybe it is time to pull back our resources, and we put them back into our communities. Into our programs. And we make programs for ourselves that acknowledges us in ways that we see fit. That are just as good as what the so-called 'mainstream' wants…Begging for acknowledgment or even asking diminishes dignity and diminishes power. And we are a dignified people, and we are powerful. So let the Academy do them in all grace and love. And let's do us differently."
DON CHEADLE, Actor
@chrisrock Yo, Chris. Come check me out at #TheOscars this year. They got me parking cars on G level.
DAVID OYELOWO, Actor
"The Academy has a problem. It's a problem that needs to be solved. A year ago, I did a film called Selma, and after the Academy Awards, Cheryl invited me to her office to talk about what went wrong then. We had a deep and meaningful [conversation]. For 20 opportunities to celebrate actors of color, actresses of color, to be missed last year is one thing; for that to happen again this year is unforgivable. The reason why the Oscars are so important is because it is the zenith, it is the epitome, it is the height of celebration of artistic endeavor within the filmmaking community. We grow up aspiring, dreaming, longing to be accepted into that august establishment because it is the height of excellence. I would like to walk away and say it doesn't matter, but it does, because that acknowledgement changes the trajectory of your life, your career, and the culture of the world we live in. This institution doesn't reflect its president and it doesn't reflect this room. I am an Academy member and it doesn't reflect me, and it doesn't reflect this nation. We have a situation whereby currently the biggest movie in the world and of all time [Star Wars: The Force Awakens] is led by a black man. That film was knocked off the top spot this weekend by a film led by two black men, Ride Along 2. The biggest TV show on the planet is led by black people, Empire."
JOHN SINGLETON, Director
"There's only so many slots. There are a couple of movies that may have (warranted attention) but … It's all subjective. It's almost like the lottery. It's like every year people complain. People even complain even when we have a lot of nominations. It is what it is. I've been in the game for 25 years. You never know — it's the luck of the draw for you. To me, I'm not surprised. I'm not disappointed either, as much as other people are disappointed. There's a whole elevation of work that happens. Every year there's at least a few films that don't get nominated and you have all these films that do get nominated and then the films that aren't nominated are elevated over time. 'Do the Right Thing' never got nominated for best picture, but that year, nobody's talking about 'Driving Miss Daisy' any more. Everybody's still talking about 'Do the Right Thing.' It happens every year."
CHERYL BOONE ISAACS, President of the Academy of Motion Picture Arts and Sciences
"I'd like to acknowledge the wonderful work of this year's nominees. While we celebrate their extraordinary achievements, I am both heartbroken and frustrated about the lack of inclusion. This is a difficult but important conversation, and it's time for big changes. The Academy is taking dramatic steps to alter the makeup of our membership. In the coming days and weeks we will conduct a review of our membership recruitment in order to bring about much-needed diversity in our 2016 class and beyond. As many of you know, we have implemented changes to diversify our membership in the last four years. But the change is not coming as fast as we would like. We need to do more, and better and more quickly. This isn't unprecedented for the Academy. In the '60s and '70s, it was about recruiting younger members to stay vital and relevant. In 2016, the mandate is inclusion in all of its facets: gender, race, ethnicity and sexual orientation. We recognize the very real concerns of our community, and I so appreciate all of you who have reached out to me in our effort to move forward together."
CUBA GOODING Jr., Actor
"You want it (the Oscars) to be diverse. You want the work to show. I wanted Straight Outta Compton to get something. But, you know, it's this conversation that makes people think harder when the nominations come around for next year."
WILL PACKER, Producer (Straight Outta Compton)
"To my Academy colleagues, WE HAVE TO DO BETTER. Period. The reason the rest of the world looks at us like we have no clue is because in 2016 it's a complete embarrassment to say that the heights of cinematic achievement have only been reached by white people. I repeat – it's embarrassing. It's unfair to the performers of colour who sacrificed so much, laid it all on the line AND DELIVERED with their projects this year."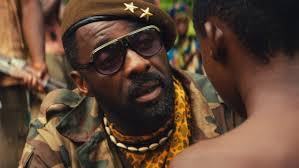 IDRIS ALBA, Actor
"People in the TV world often aren't the same as people in the real world. And there's an even bigger gap between people who make TV, and people who watch TV," he said. "I should know, I live in the TV world. And although there's a lot of reality TV, TV hasn't caught up with reality. Change is coming, but it's taking its sweet time. I was busy, I was getting lots of work, but I realized I could only play so many 'best friends' or 'gang leaders.' I knew I wasn't going to land a lead role. I knew there wasn't enough imagination in the industry for me to be seen as a lead. In other words, if I wanted to star in a British drama like Luther, then I'd have to go to a country like America."
(Alba was addressing the British Parliament on the need for more representation in British film and television roles.)
GEORGE CLOONEY, Actor
If you think back 10 years ago, the Academy was doing a better job. Think about how many more African Americans were nominated. I would also make the argument, I don't think it's a problem of who you're picking as much as it is: How many options are available to minorities in film, particularly in quality films? I think we have a lot of points we need to come to terms with. I find it amazing that we're an industry that in the 1930s, most of our leads were women. And now a woman over 40 has a very difficult time being a lead in a movie. We're seeing some movement. Jennifer Lawrence and Patricia Arquette have made the loud pronouncement about wage disparity, have put a stamp on the idea that we got to pay attention. But we should have been paying attention long before this.
I think that African Americans have a real fair point that the industry isn't representing them well enough. I think that's absolutely true. Let's look back at some of the nominees. I think around 2004, certainly there were black nominees — like Don Cheadle, Morgan Freeman. And all of a sudden, you feel like we're moving in the wrong direction. There were nominations left off the table. There were four films this year: "Creed" could have gotten nominations; "Concussion" could have gotten Will Smith a nomination; Idris Elba could have been nominated for "Beasts of No Nation;" and "Straight Outta Compton" could have been nominated. And certainly last year, with "Selma" director Ava DuVernay — I think that it's just ridiculous not to nominate her. But honestly, there should be more opportunity than that. There should be 20 or 30 or 40 films of the quality that people would consider for the Oscars. By the way, we're talking about African Americans. For Hispanics, it's even worse. We need to get better at this. We used to be better at it.
OSCARS VOTERS:
The profile of Oscar voters
LA Times conducted a study in 2012 to find out how diverse the Academy membership is.
They found that:
Oscar voters are nearly 94% Caucasian and 77% male.
Black members make up about 2% of the Academy, and
Latino members less than 2%.
Oscar voters have a median age of 62. People younger than 50 constitute just 14% of the membership.
Some of the Academy's 15 branches are almost exclusively white and male. Caucasians currently make up 90% or more of every Academy branch except actors, whose membership
is 88% white.
Men make up more than 90% of five branches including cinematography and visual effects.
MOVIE AUDIENCE DEMOGRAPHICS
44% of the frequent movie goers are Black, Hispanic and Asian in 2014 according to the Motion Picture Association of America.
AFRICAN-AMERICAN FILM CRITICS ASSOCIATION
•  Straight Outta Compton was named Best Film by this association.
•  Creed was voted runner-up.