Call it a revelation, a metamorphosis or a career choice. Where I come from, we call what Lauryn Hill has done timely.
Doing away with the pretenses of a self-indulgent music industry, in this day and age where anything except lyrical substance goes? The sister ought to take a bow.
But clearly, it's not so easy bowing out of the system. Judging from some of the downright venomous reviews of Hill's latest album, MTV Unplugged 2.0, you'd think change is a bad thing in music, that unilateral decision-making around creativity will not be tolerated.
It's no secret that the rumour mill is spinning off its axis with sordid tales of Hill's so-called breakdown and flirtations with mental derangement. And leading the way with the "crazy" implications are the media.
Jim Farber of the New York Daily News wrote that the recent work of the much-revered artist "sounds as though it should have been called Lauryn Hill: Unglued." Ouch.
Farber went on with: "She's giving Alanis Morissette a run for her money in the self-indulgence department… Both mistake disclosure for revelation, and bald experience for good art. What's missing from Hill's equation are matters like craft and presentation," wrote Farber.
"This kind of daring is all too rare in pop, but the boldness isn't accompanied by any consistent discipline and craft," said Robert Hilburn of the Los Angeles Times. He also claimed he had difficulty determining whether Hill's album came from a concert or a news conference. Cute, Robbie.
They do have so much to say. What can we expect from people who lump Hill in the "pop star" category? Forget lyrics. They want good beats and bad personas. That's the so-called craft of which these music critics seem to be talking.
Hill isn't the only artist who had enough of the facade and the fluff. History has shown how myopic the media can be when entertainers try to make music they can live with. Southern soul man Al Green became the butt of jokes when, in 1976, he said goodbye to secular music and founded the Full Gospel Tabernacle Church in Tennessee. A series of personal crises, including the suicide of an ex-girlfriend, had him sticking only to spiritual love songs in the 80s.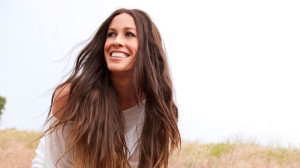 Former pop star, Alanis Morisette is still taking flak from critics ever since her contemplation in Jagged Little Pill was dissected and often denounced as man-hating. It still sold 13 million copies and won four Grammys. Yusuf Islam, former rock star Cat Stevens, suffered scathing criticism from the media when he devoted his life to Islam in 1979. Two years ago at the age of 52, the man behind hits such as "Wild World" and "Peace Train" returned to the headlines when he supervised the re-release of his early albums. Included in a box set is an outtake of "Morning is Broken" where he forgot the words.
In an August 2000 interview with Dean Goodman of Reuters, Islam said of the reissues, "These things sound very raw and very interesting as they are. It's natural and they're kinda unplugged and all that."
Hill, like Islam, spent a good portion of her singing career soul searching. And that's no surprise. When Hill captured international recognition with her 1998 debut album, The Miseducation of Lauryn Hill, some heavy hints were already there. Lines such as "Come on baby light my fire. Everything you drop is so tired. If music is supposed to inspire, how come we ain't getting no higher?" helped her sell 6 million album copies.
Not all media types are one-dimensional. Eil Wilbekin, editor-in-chief of Vibe magazine doubts we're seeing the end of Hill's career.
People came back to Whitney Houston," he said. "People came back to Madonna. People came back to Cher. People will come back to her. We give these people the space to be real artists and misstep sometime," said Wilbekin.
Gee, how generous of him. Seems to me Lauryn's rise from conformity and materialism has gone over the heads of many media types who just can't relate to her lyrics.
It's fine if critics think the songs run too long. It's even all right if they expected more polish to her work. But for an unplugged version, fans are getting just that. No pretty packaging or slick studio edits. This ain't Britney or Mary J. or even Whitney Houston. It's Lauryn Hill.
If she can find the space to free her mind and share it with loyal fans, then more power goes to her. And that seems to be her point. I guess for others who don't get it, their only recourse is to hate it.
Cover photo courtesy of: SoSoActive
Photo of Alanis Morissette courtesy of: Kunc 91.5